Who is Southern Pearls.....
Who Is Southern Pearls
Southern Pearls is a family operated business started by
Joe and Wendy Bumgarner.


Joe and Wendy had a dream of starting their own business that would allow them to supplement their income to help assist their son with autism. With Wendy's love for pearl jewelry and Joe's 15 years of retail management experience, 
Southern Pearls was born in 2006. 




Our Promise to You


At Southern Pearls we don't drive up our prices just because the customer is willing to pay more. 

Southern Pearls offers customers only the finest pearl jewelry at discount prices, by reducing our operating expenses and bypassing the middleman we are able to pass on our jewelry at huge savings to you.

Southern Pearls wants their customers to know that they are getting the best possible pearls for their dollar and highly encourage customers to shop around and compare retail prices at local jewelry stores and major department stores. Having customers see for themselves the great savings they are getting by shopping at Southern Pearls, for the same exact size, quality and color of pearls 
at a fraction of retail prices.

Thus...A Touch of Elegance
 At An Affordable Price!



SOUTHERN PEARLS RETAIL STORE-FRONT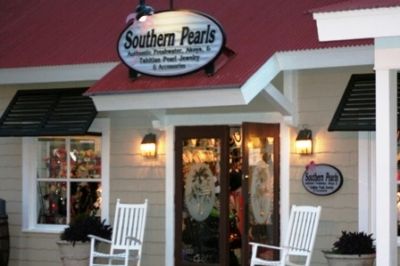 Southern Pearls retail store front is located at
Barefoot Landing Shopping Plaza in North Myrtle Beach, SC. 
Located in the boardwalk section between
Umbertos Resturant and Bully's Pub & Grill.

Stop on in and check out our latest pearl, shell & designer jewelry.

Southern Pearls also carries an assortment of handbags, jewelry sunglasses, & hair accessories.


On The Road
In order to meet the demands of their face to face clients across the South, Wendy's Sister, Pam & her husband, Don coordinate home pearl parties, bridal shows and festivals in Atlanta, Georgia and the surrounding areas. You can find them on the weekends at Atlanta Station, Atlanta, GA.


(Please be advised: home parties & festival coordinated outside the Southern Pearls storefront & website are not the responsibility nor liability of
Southern Pearls LLC NMB.)